Cassandra Kennell, Psy.D., LCP
Cassandra Kennell, Psy.D., was born in Sarasota, Florida and received her B.A. in Psychology from the University of South Florida. She moved to the Shenandoah Valley in 2004 to earn Eastern Mennonite University's Master of Arts degree in Counseling. Dr. Kennell worked as a child and adolescent substance abuse therapist before pursuing her doctorate in psychology. She completed her internship at Philhaven Hospital in Mt. Gretna, PA. Her training experiences included placements at Johns Hopkins Bayview Medical Center, Walter Reed National Military Medical Center, and DeWitt Army Community Hospital.
Dr. Kennell specializes in working with college-age women who have depression or anxiety. She also utilizes cognitive-behavioral therapy and works with clients to address recurring patterns of negative interaction as well as the underlying thoughts and emotions that drive these patterns.
---
Barbara Jerichen, MS, LPC
I am a licensed professional counselor who was born and raised in the Shenandoah Valley and am a wife of a truck driver and mother to a middle school son. I have a Master's of Science in Professional Counseling from Grand Canyon University and Bachelor's and Master's from James Madison University in teaching. I have served children in the educational setting in the U.S. and abroad for over 20 years, through teaching, coaching, and counseling.
Using active and reflective listening, I assist individuals to change their thought patterns, re-frame their choices, and create accountability to empower new life choices and direction. I enjoy working with people of all ages using strategies of affirmation, behavioral management, solution focused, motivational interviewing and cognitive behavior therapies. I especially enjoy helping children and helping their parents to better understand and meet the developmental, emotional, and social needs of their children. I strive to assist individuals in building resiliency to work through life's challenges, to remain grounded and persevere in various circumstances through hope and joy.
---
Lauren Snead, MS.Ed., LPC
I was born and raised in Staunton, VA. I received my Bachelor's degree in Psychology from James Madison University and my Master's degree in Mental Health Counseling from Old Dominion University in 2017. I have experience working in a college counseling center with young adults as well as working with at risk youths with emotional and behavioral issues and their families, both in the home and in the school setting. I enjoy working with adolescents, teens and young adults in individual and family sessions.
I believe that the therapeutic relationship is of the upmost importance and the most valuable catalyst for change to occur. I use an integrated, relational approach which incorporates Mindfulness-based Cognitive Behavioral Therapy, Narrative Therapy, strengths-based counseling, and trauma informed care to foster insight development and to support my clients in creating their own path of growth.
---
Tamala K. Gilardi, MSW, LCSW
Welcome! I am Tamala Gilardi and I am a Licensed Clinical Social Worker and a board-certified supervisor in Virginia. I have had the honor of working in a variety of settings providing quality comprehensive mental health services in the Harrisonburg & surrounding areas.
I specialize in working with Adults, Children, Adolescents and Families. My goal is to provide a therapy experience that is predicated upon compassion, enthusiasm and creativity. I understand that change can be uncomfortable and my treatment philosophy is to provide a supportive and safe therapeutic environment.
It has been my privilege and passion to practice in the Shenandoah Valley for the past 30+ years assisting individuals with needs involving Mood Disorders, Anxiety, Trauma, Anger Management, Self Esteem, Transitional Issues, Serious Mental Illness, Childhood & Developmental Issues, Parenting, Family Systems.
I promote therapeutic approaches that are tailored to the need, to include: Cognitive Therapy, Behavioral Therapy, Trauma Informed Therapy, Art Therapy, Play Therapy, Attachment-based Therapy, Family Structural Therapy, Experiential Therapy, Reality Therapy, Brief Solution Focused Therapy, Eclectic Therapy, Group Therapy.
---
Alyson Garnet, MA, Licensed Resident in Counseling
Supervisor – Barbara Jerichen, M.S., LPC-S
Hello! I moved to Harrisonburg, VA, to receive my Bachelor's degree in Psychology at James Madison University. I fell in love with the scenery and decided to make this my home. I then received my Master's in Clinical Mental Health Counseling at the University of the Cumberlands. I have a background in working with young adults as a therapeutic mentor. My experience is working with individuals experiencing anxiety, depression, grief, trauma, and who need stress management.
I believe that the therapeutic environment should be free of judgment and a place for individuals to feel safe. I work from the therapeutic techniques of person-centered, cognitive-behavioral, solution-focused, existential therapy, and strengths-based approaches. I believe that clients are the experts in their lives, and I look forward to helping clients achieve well-being through unconditional positive regard, support, and empowerment.
---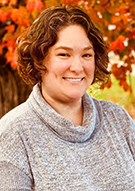 Amy Matney, Psy.D., LCP
I grew up in Ohio and received my bachelor's degree in psychology near my hometown. After earning my bachelor's degree, I moved to Los Angeles to pursue my doctorate in clinical psychology, with a concentration in health psychology, which I completed in 2015. After graduation, I moved to the Shenandoah Valley. I fell in love with the area and plan to stay long term. I have experience working with teenagers and adults with various diagnoses, including Autism, Depression, Anxiety, Bipolar Disorder, Developmental Disabilities, Psychotic Disorders, and PTSD/trauma. In addition, I have worked with individuals questioning their gender identity and on the LGBTQ+ spectrum.
I believe that we all have the innate ability and skills to change our lives to be happier and more well-rounded. I use a variety of techniques pending client needs and I'm willing to change my therapeutic approach to better suit my clients. I believe having a safe space and a healthy therapeutic relationship can help you achieve your goals. I use therapeutic techniques including Cognitive Behavioral Therapy, Solution Focused Therapy, Motivational Interviewing, and Psychodynamic approaches.
---
Kristen Fulton-Wright, MSW, LCSW, EMDR Trained
As a Licensed Clinical Social Worker, I work from a strengths perspective and believe strongly that everyone has the ability to overcome adversity, build resiliency, and achieve their goals. I work collaboratively with my clients to determine their own pathway forward using tools from a variety of therapeutic modalities including EMDR, motivational interviewing, mindfulness, and Trauma-Focused Cognitive Behavioral Therapy
During my practicum at Virginia Commonwealth University, I worked with groups focused on recovery from substance abuse as well as crisis intervention. Since then I have been providing individual therapy for people navigating grief, depression, anxiety, serious mental illness, and trauma. I also work with children (and their parents) who are overcoming the impacts of physical or sexual abuse and am working towards cerification as a TF-CBT practitioner.
As clients gain insight and build on their strengths, I am inspired to learn more and improve my own skills as a practitioner and am always grateful to be included on their journey through life.
---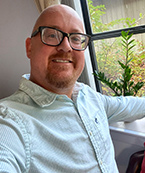 Zach Pennington, MA-CMHC, LPC
As a Licensed Professional Counselor, I hold dual Masters' Degrees in Marriage and Family Therapy and Clinical Mental Health Counseling. My approach to therapy is person-centered, eclectic, and intuitive. I have had the opportunity to work with a diverse population of clients across the lifespan for the last nine years, making my practice affirmative, culturally sensitive, and trauma informed. I have built a reputation in the community for my ability to make meaningful and transformative connections, while fostering and encouraging a safe and welcoming environment.
I utilize evidence-based treatment (CBT, IFS, DBT, Gottman Method) and mindfulness practices (MBCT) to help my clients navigate some of life's toughest questions, challenges, and transitions. I have specialized training in Internal Family Systems, Dialectical Behavior Therapy, Mindfulness Based Cognitive Therapy, The Gottman Method (Couples Counseling) and Emotional Freedom Techniques. Additionally, I have completed Affirmative Care Practices Training with the American Counseling Association and the Human Rights Campaign.
I understand that the process of finding a therapist can sometimes seem overwhelming. When considering options, it can become difficult to know who will be the right choice for you and your family. I want those who choose me as their therapist to feel confident knowing that they have made the right decision.
---
Linda Bell, MSW, LCSW
For some people, the notion of therapy can be daunting. My goal is to provide a therapeutic environment that is safe, encouraging, compassionate, and creative. I understand that change can be difficult and my role is to support you in our work together. We will collaborate on setting and achieving goals to help you address life's challenges. I am a Licensed Clinical Social worker with 25 years of diverse work experiences.
I've had the privilege of working with people who are terminally ill, dealing with issues related to aging, experiencing grief/trauma, and managing conflict. My experience also includes assisting people who have struggled with mood disorders, anxiety, transitional issues, parenting, developmental issues, and serious mental illnesses. I have worked in long-term care, hospice, as an elementary school counselor, with people who have survived trauma, and with people who have intellectual/developmental disabilities and their families.
My therapeutic approach is person-centered and strengths-based and is tailored to client needs and the situation. I utilize a variety of evidence-based techniques, mindfulness practices, Cognitive Behavioral Therapy, and Solution-Focused therapy. Within all of us lies the power and ability to gain insight and build on strengths.
---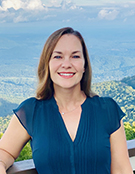 Karen Herrell, MA, LPC
I am a Licensed Professional Counselor who grew up in Clarke County, Virginia and currently live in beautiful Rockingham County.
I received my Bachelor's degree in Psychology from James Madison University and fell in love with the area. Then I pursued my Master's degree in Mental Health Counseling from Eastern Mennonite University.
After receiving my Bachelor's degree, I worked as a Family Services Specialist at Social Services for roughly ten years while obtaining my Master's degree. Working with at-risk youth and their birth and foster families I found my passion for attachment counseling. I saw the benefits of the work first hand. After receiving my Master's Degree and while working as a Resident in Counseling, I worked for a local therapeutic foster care agency. There I continued to assist and counsel children with attachment, behavioral, identity and emotional issues. I worked closely with their birth and foster families, as needed.
I work from an attachment-based and trauma informed approach to counseling. I want to provide a safe space that is accepting and neutral to clients so they can feel that they are able to express their true selves. With trust and understanding of one's experience, I want my clients to feel safe to explore their sense of self and work towards finding peace within.
I have been trained in Cognitive Behavioral Therapy, Attachment Therapy, Family Systems, Mindfulness Therapy, Play/Art Therapy, Narrative Therapy, Trauma Informed Therapy, and Strength-based Therapy.
---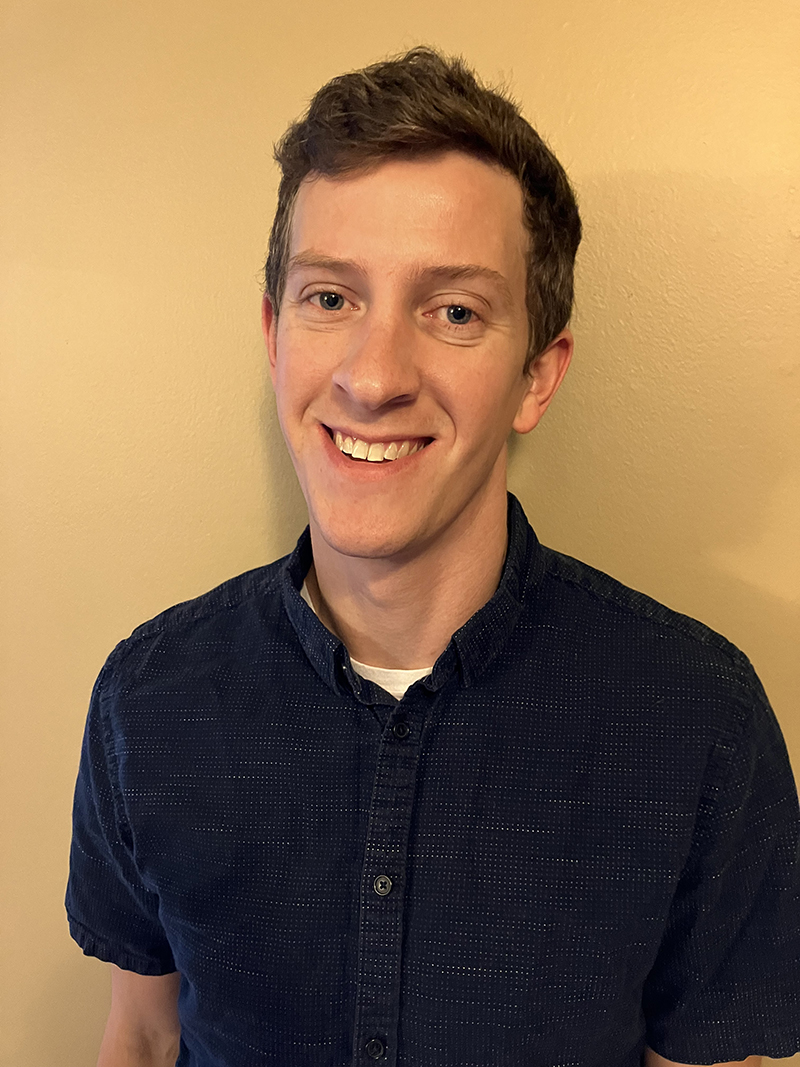 Trevor Haase, MA/EdS, LPC
I was born and raised in San Bernardino, CA and moved to the Shenandoah Valley in 2009. I completed my undergraduate degree in Psychology at Eastern Mennonite University and obtained my Master's degree in Clinical Mental Health Counseling from James Madison University. For nearly nine years I worked in a residential Crisis Stabilization Unit utilizing DBT as a primary modality to help people incorporate strong coping skills to help improve their distress tolerance and improve their emotional regulation.
I believe that everyone walking into therapy has a unique story and requires an individualized approach. Through empathy and unconditional positive regard clients are better able to understand their perspectives, beliefs, and narrative and identify ways to address their obstacles. I look to integrate different coping skills and strategies as necessary to help with emotional regulation and foster confidence in managing negative thought processes and emotions.
---
Margaret Hasset, MA, LPC
Born and raised in the Shenandoah Valley, I received my BA in Psychology from Randolph-Macon Woman's College and my Master of Arts in Counseling from Eastern Mennonite University. I have lived in various states but have always found myself drawn back to the steady presence of the Blue Ridge. I earned my license working with college age, children and families, and individuals impacted by sexual violence.
As a Licensed Professional Counselor, I enjoy working with individuals across the lifespan and strive to collaborate with them toward healing. I believe that through safety and acceptance, we can allow for growth and insight. I am trained in EMDR and various attachment-based and trauma informed modalities, including the use of sand tray, expressive arts and mindfulness practices.
---